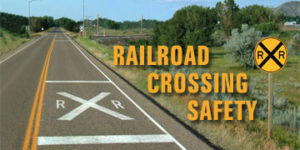 STOP! LOOK! LISTEN!   This is what needs to be done.  When it comes to school buses at railroad crossings, there is no debate—they must stop.   However, somewhere, somehow people have come to the conclusion that because this bus has been re-purposed as a church bus we don't have to stop.  Let me ask you this, are there still children and passengers on the bus?  What makes children riding to school more important than children riding to church?
I am not a lawyer, but I have heard others argue as to why they think a church bus doesn't have to stop.  I suppose if you wanted to get technical, the law is different in every state and county.  Some laws may say school buses have to stop but not necessarily that all buses have to stop at railroad crossings.   If we want to talk on a technical level, then technically it is the same children who ride school buses as do church buses.  Technically speaking, the lives of children that ride on church buses are just as important as those lives on a school bus.  A church bus not taking the time to stop at a railroad crossing is 100% pure carelessness.
I am not going to mention all the excuses I have heard as to why a church bus doesn't have to stop, but at least this one needs addressed.  I have heard, "Well, the bus was empty and there were no children on the bus anymore."  This is a flawed excuse.   Your bus is a billboard for your church.  Other motorists or people along the road side might not know the bus is empty.  All they are going to see is such and such church bus just drove over railroad tracks without stopping.  They might say, I am not going to send my children on that bus, as a matter of fact I am going to post this on social media so others know not to put their children on that church bus.  Someone might even video the driver pulling a stunt like this and post it on the internet for all to see. You have no way of taking it back.  You almost have to live as if your life is being recorded at all times with cameras on the side of houses, dash cameras in the windows of cars, and even smartphones in the hands of almost every American citizen.
The biggest asset to your bus ministry's safety is a smart driver, one that is thinking safety first.  The second biggest asset is a captain thinking the same way.  The two working together will go a long way to making your bus ride to and from church safe.  When it comes to compromise, you never compromise safety.  Driving too fast, rolling through stop signs, or not stopping at railroad crossings are all horrible alternatives to not running late to church and getting in trouble from the bus administration staff.  There is never a good reason to compromise safety!  Man up and take what is due to you by the hand of the administration if you are late, because if you don't then you might have to face it in court when you are charged with 60 counts of child endangerment.
I guess what I am trying to say is no matter what the law says, your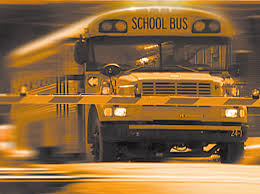 mindset should be safety first.  Stop, look, listen, and live.   We have all heard the motto, now it is time to live by it.  A two-fold rule is this, captains keep your drivers in check and likewise, drivers keep your captain in check when it comes to safety.  In this area two heads thinking about safety are better than one.
Other articles concerning buses and railroad crossings:
Below is a video about railroad crossings that every driver and captain should watch.  It is longer than a 5 minute sketch comedy, and certainly not meant to be funny.  It wouldn't hurt to watch something serious that took only 18 minutes of your time. This is something that everyone needs to watch and be aware of.
School bus safety at railroad crossings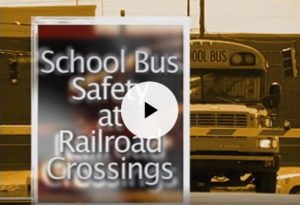 Have you ever wondered why?  Click Here –> Why do buses open the door at railroad crossings?